iGrinder® is for grinding, polishing, and deburring. It has a wide range of applications in foundry, hardware processing and non-metallic surface treatment. iGrinder® has two grinding methodologies: axial floating force control and radial floating force control. iGrinder® features in fast response speed, high force control accuracy, convenient use and high grinding efficiency. Compared with the traditional robot force control method, engineers no longer need to do complicated force sensor signal control procedures. Grinding work can quickly start after installing the iGrinder®.  
Axial Floating Force Control Within the allowable axial expansion and contraction range, iGrinder® always maintains a constant axial output force; iGrinder® axial floating force control integrates a force sensor, displacement sensor and inclination sensor to sense parameters such as grinding force, floating position and grinding head attitude in real time. It has an independent control system and does not require external programs to participate in force control. A constant axial pressure can be automatically maintained no matter what grinding attitude the robot is.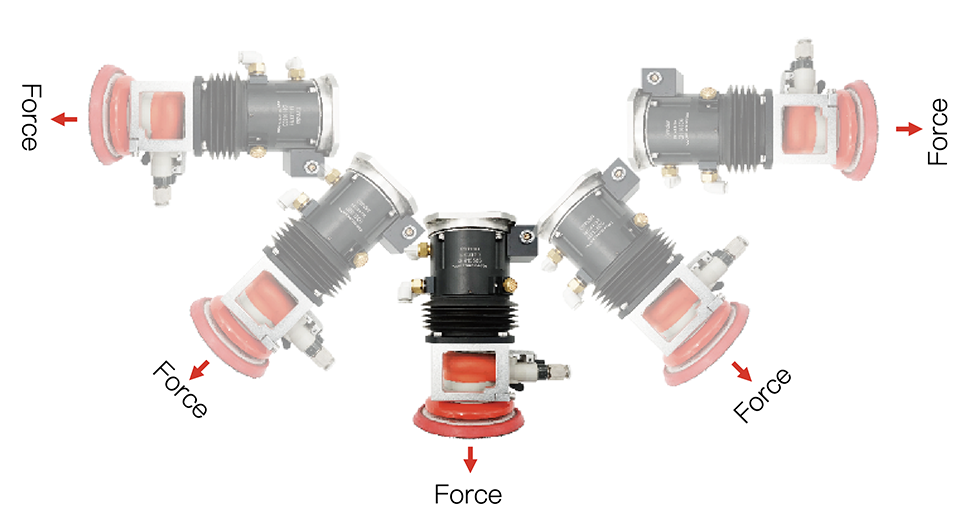 Within the allowable radial float range, iGrinder® always maintains a constant radial output force; The floating force is proportional to the air supply pressure. The pressure adjustment is realized by a precision pressure regulating valve or a proportional valve.